Bradley and my sister watching a movie, taking calls and sending texts letting everyone know, it's almost time. Do you think that that was annoying for a pregnant women in labor??? You bet your bottom dollar it was!! Thanks technology. Oh well, so glad they were there.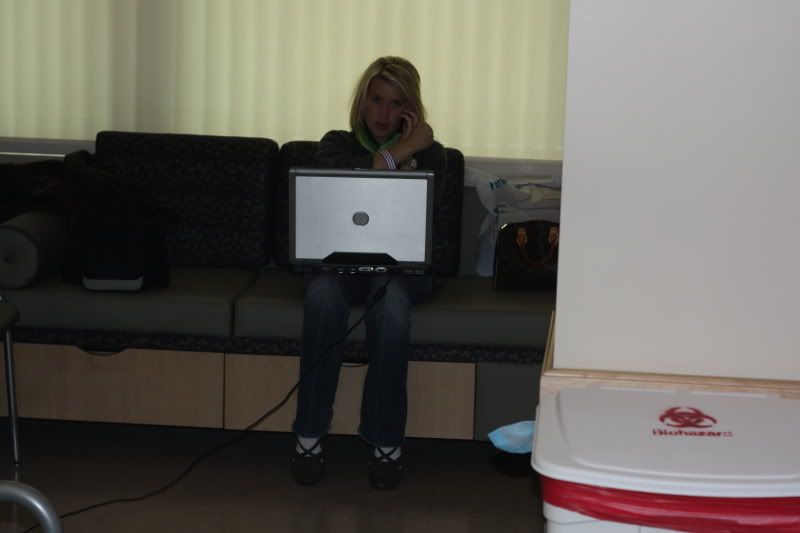 So any sane, well slept person would never put this picture on their blog, but because I'm not at this point in time, it's going on. One day I'll look back and laugh right? It's only because on most days I don't look like this, well at least I think I don't, and at 10 months pregnant and labor for 6 hours what do you expect? We're keeping it real here yo, so there you go.
A very tired (and chubby-hey I'll get back down, I will....someday) mommy catching some rest before it's time to push. Don't be fooled, I'm not asleep, I'm actually telling Bradley, "Get that camera out of here!" He doesn't listen very well.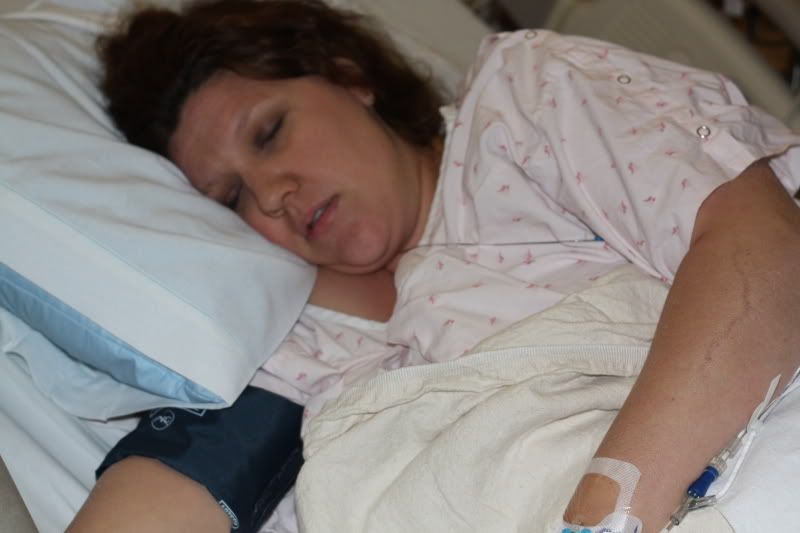 3 pushes and here that little booger is. Gooey all over!
On mommy's chest and as comfortable as ever!
I wasn't used to all the goopey goey white stuff. (What's that called again? I can't think right now. Must be sleep deprivation.) My first was so over done that there wasn't any on him.
HE'S PERFECT!! and we are sooo HAPPY! Got those same lips as brother. Don't ya just wanna kiss 'em?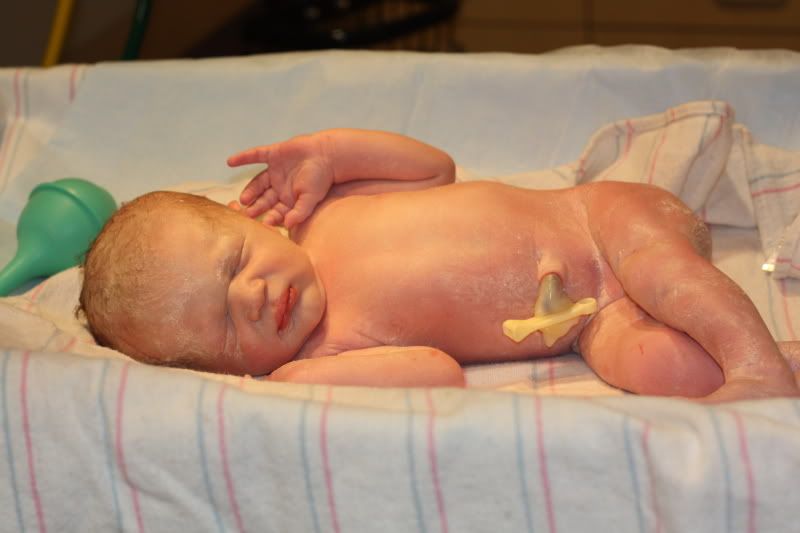 WELCOME TO THE WORLD LITTLE ONE!!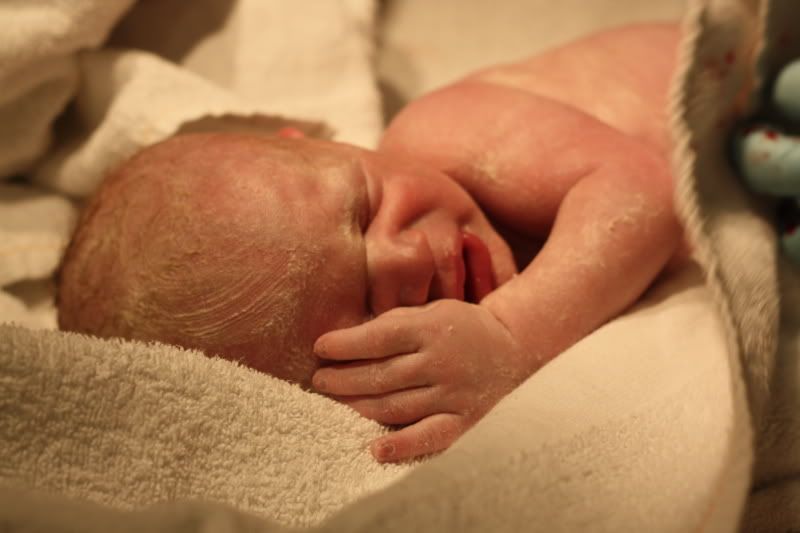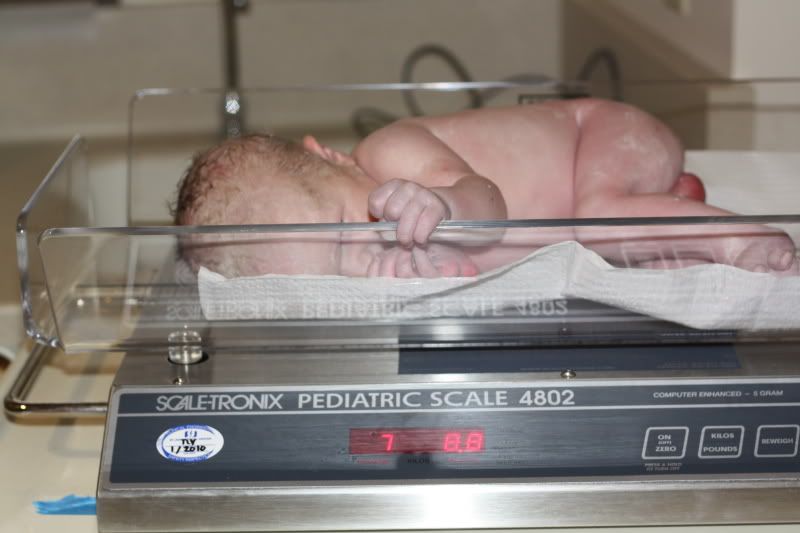 Coming in at 7 lbs. 8 oz. and 20 1/2 inches long at 5:33 pm 3/21. Bennett Ashton
One Proud daddy and his newly arrived son, very swollen and puffy.