Jackson is learning alot at school about all the various holidays. Me being a clothing snob/ freak, whatever you what to call it, I was sooo excited about this day as a chance to wear a special outfit. Yes, I am weird like that. There's some of you out there that understand me right??
He knew all about it, before I could even share in the excitement with him, so he had his green stuff all picked out already. At school they learned about leprachaun's, read stories, and even went on a hunt to find one. They didn't catch one, but instead found his pot of gold.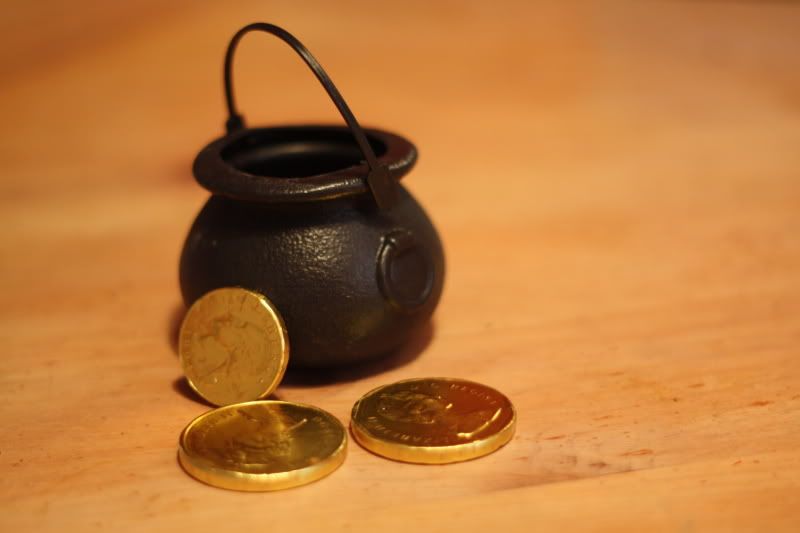 I asked if I could get some pictures of him in his "green" getup and he obliged. (WHAT???? Is this the same kid that I have to brib to get pictures of) OH Well, I took it and this is what I got. I think it helped that he just had spring pictures taken at school because he was still doing those cheesy poses that they put you in. Hey, I'll take what I can get.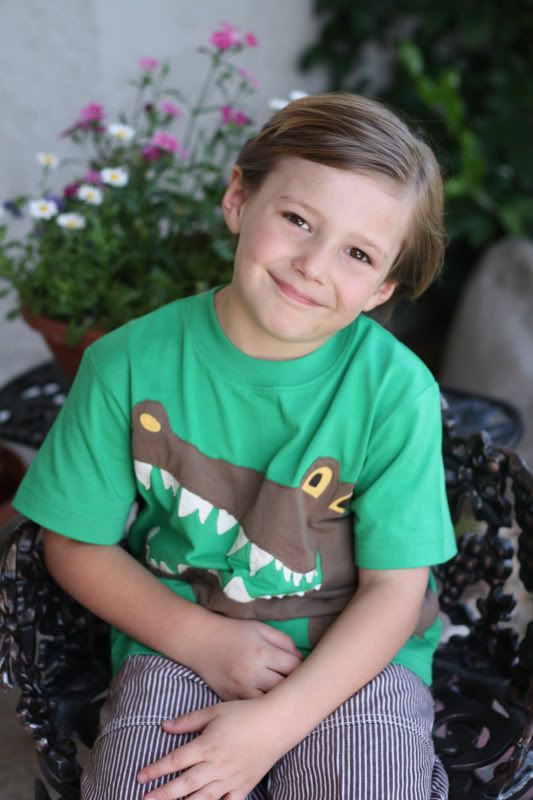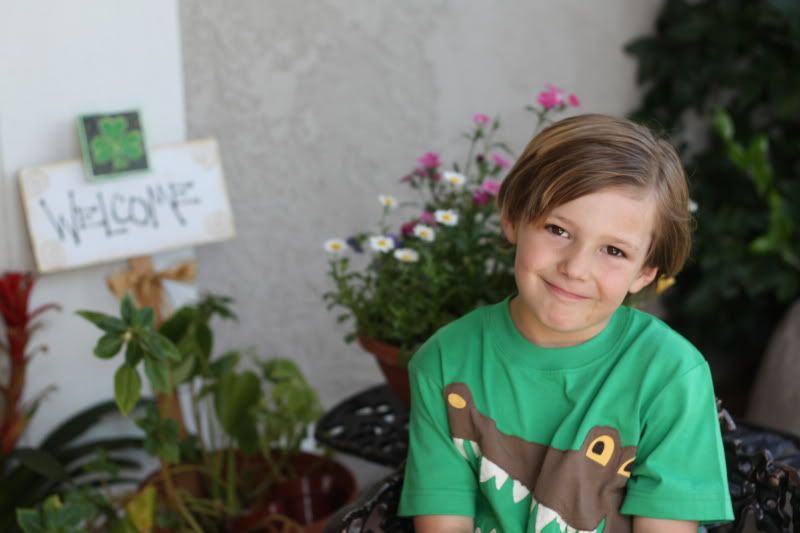 Of course, in normal Jackson style, he had to start getting silly and doing funny things so we wouldn't be real if we didn't put in this too!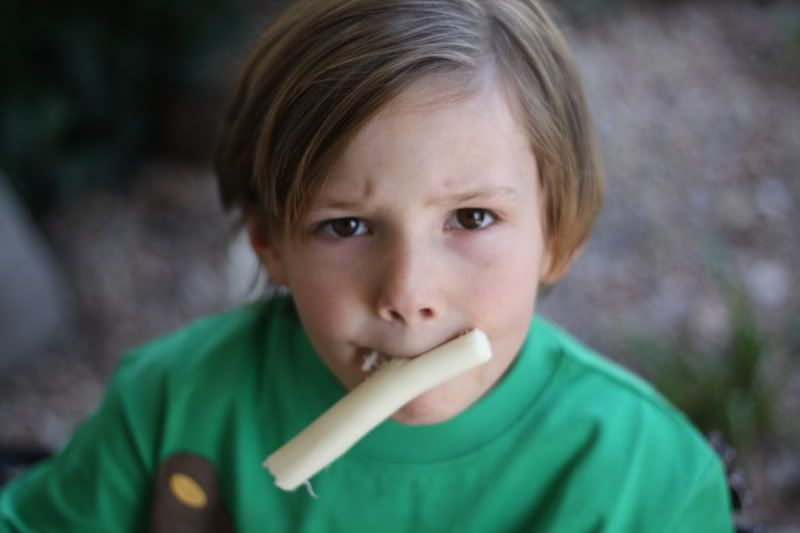 That was that. Then we were off to Grandma and Grandpa's for some yummy corn beef and cabbage. I don't know what it is about that stuff, but I LOVE it!! Happy St. Patty's Day.