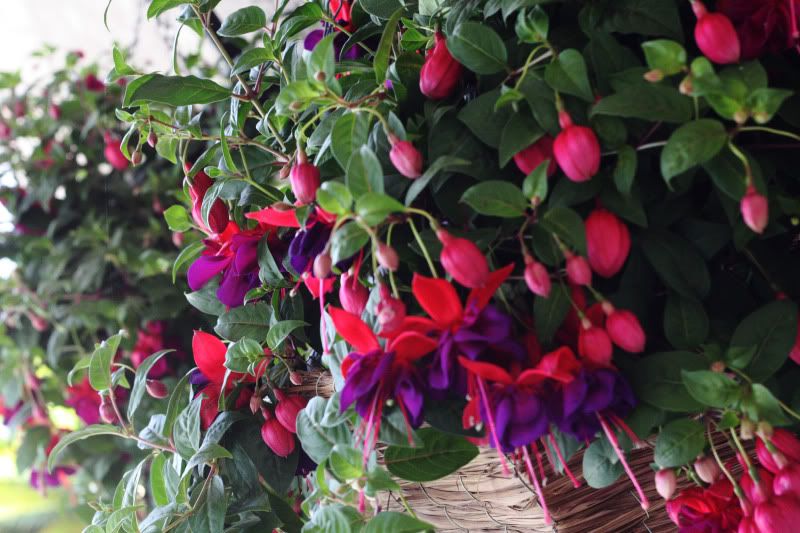 On Sundays in our house, after church, we quite enjoy the rest and relaxation. On this day, Bradley turned on the sound of music for J to watch in hopes that it would calm him down and he would chill for a bit. I don't think I've ever seen this movie by the way,we own it, but I've never watched it. I know the songs from it though, and this is what inspired or brought about this post. In no particular order, three of my favorite things right now, around my house. Of course, besides my boys.
1. Beautiful, gorgeous fuscias. I get these every year, and every year, I can't keep them alive. They are so vibrant that they make me happy inside every time I walk into my front door and see them. I wonder if Ben Affleck would do the same thing if he stood outside my door???
2. Rice Krispie Treats- I could eat them anytime, anywhere. I could in them in a box, I could eat them with a fox. I could eat them in a house, I could eat them with a mouse. Get my drift. These are by far, my favorite treat EVER!! Yummmm
3. Cadbury Mini Eggs- I don't think I have to say anything more than that. Pure Bliss. Except when you're nursing a new baby and he doesn't agree with the chocolate so much, but otherwise- HEAVEN!