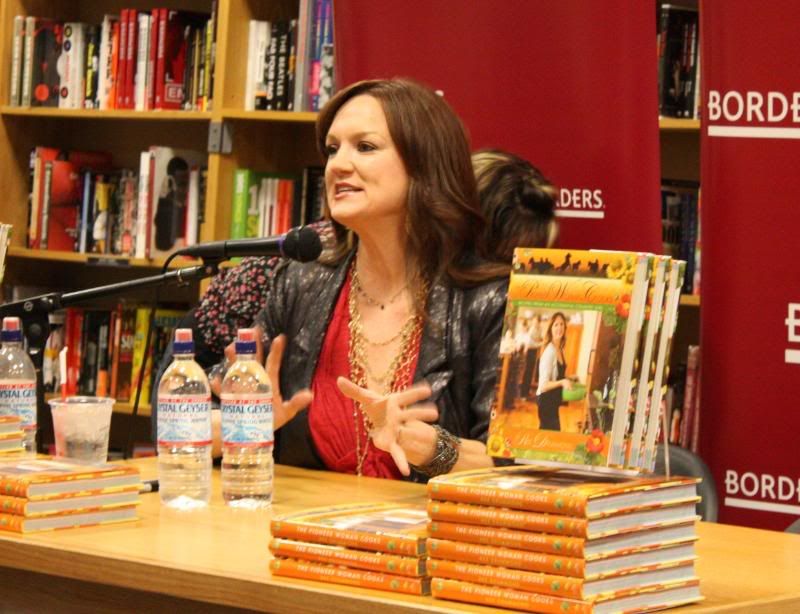 Talking with the crowd. She was such a sweetheart!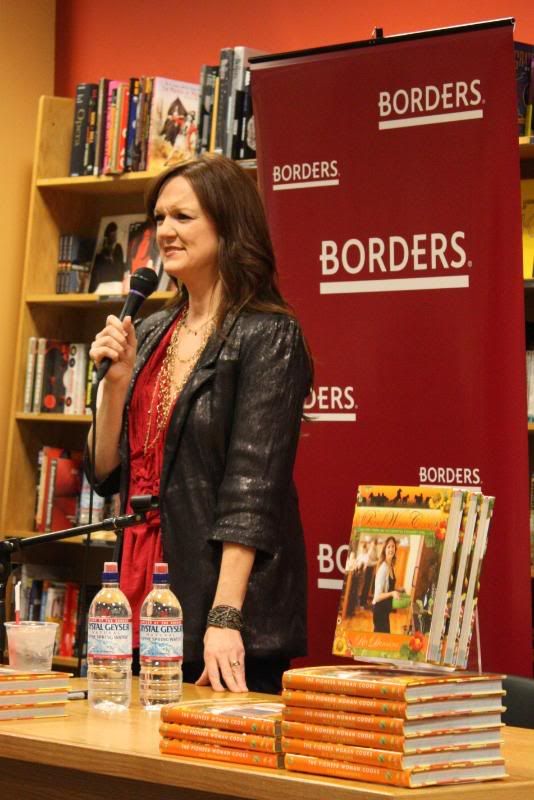 Making faces probably about Cow testicles or something else. NOT, any of her recipes. Here's the story.
So a week ago, I just happen to glance at the Cookbook tour again, just to see whereabouts Ree would be traveling. Knowing well, that I had looked at it before, and she was north, and south, and in the south, some more. She headed kinda west, but not west enough for me in Southern Cal to see her. Ree Drummond, AKA, PDubb, The pioneer woman, is one funny lady that writes and blogs about her life on the ranch. How she got there, and what she's now doing there. I have turned to her blog to read, search and get any info I can, on how to take better pictures. She does step by step instructions on how to use your camera and how to fall in love with it. Thanks to her, I have been able to try and test some things that I have learned. She also does it with her cooking. This has become very well liked by the public. She has now put a
Cookbook
out. (just topped the number one bestseller, Right on Ree!!) So her new venture in life, has taken her out and about and FINALLY into my neck of the woods.
As I was glancing at her tour this night, (late at night BTW, as it always is, when I get a moment of peace and quiet, to be on the computer.) I saw that she would be in Southern California. YAYYYY! I enlisted a partner in crime, AKA, BF, and we ventured out to see her.
You never know how or what to say to someone that you think is neat, cute, funny, and down right adorable, without sounding, well........stalkerish. I feel like I know Ree, and want her to be one of my BFF's. I know everyone in her family, and feel like I know her as well, but she doesn't know me. Well, until now. Yes, I was, number, 100,475,542 in line. Well not really, I was sure to get there early and so we were only about 20 back, but now I know for myself that she is real. That she exists. I am so glad that she was just as funny and outgoing in person as I thought she would be. I know there's a shy, quiet, side to her, but she overcame that at this signing and was just a doll! So glad to meet you Ree, and thank you for taking the time to write and sign in all of our books!! You're the greatest. No ,no, You're the best!! No!! Your the best, greatest!!
Waiting for her to make her grand entrance
(Look at us!! Front row!!) That's a great story in and of itself.
Here she is!!! YEAHHHHH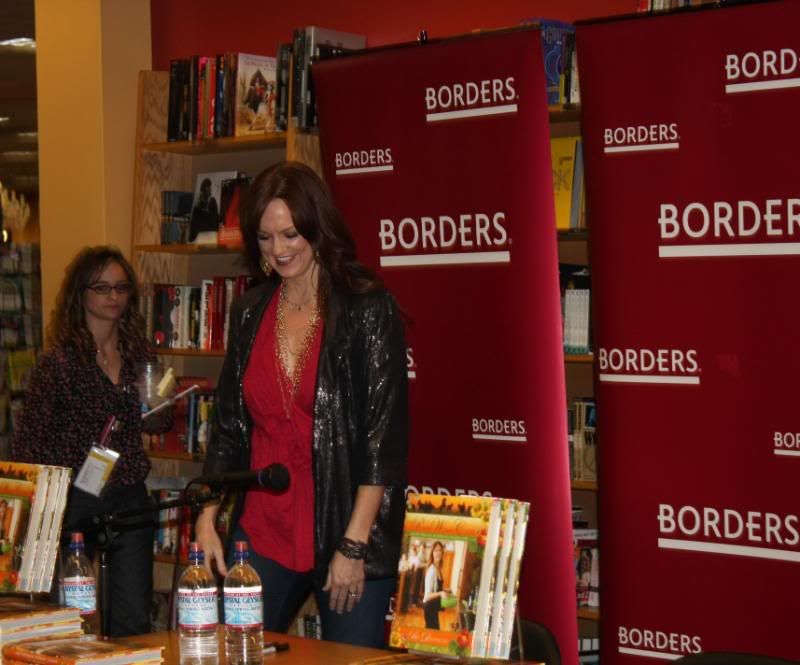 I don't have any idea what I said to her. Probably something about the spanx (she DOES NOT need to wear). Gross picture of me, but I made her laugh!
Smile for the camera. ( Awkward moment) . Me and Ree.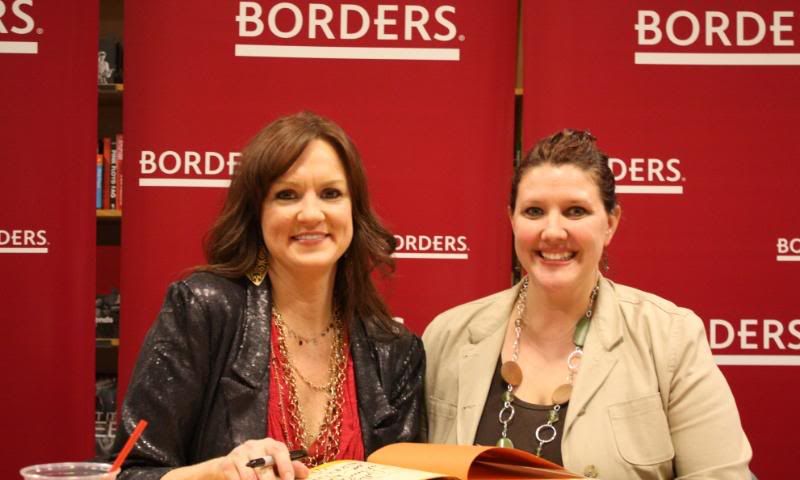 And then I wanted to have one with all of us. Smile again!! Awkward moment, number two. Me and Jill and Ree, makes three!! (oops Jill wrong camera. )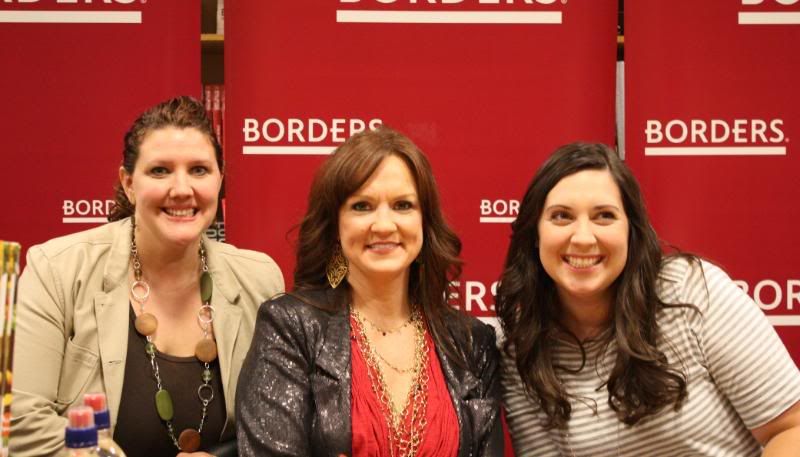 We had a fun time Ree. I'm glad that we overcame our fears (well not really fears, but something) and came out. Hope we didn't seem too stalkerish! XXOO
And I didn't bring my cute, adorable, baby boy, just for you. (Had to bring his birth annoucement so she could see him. ) Be still your rushing hormones.