We celebrated the birthday of booger. His last year in his 30's. I think he is sad about that. He is getting to be an old man.
We made gingerbread houses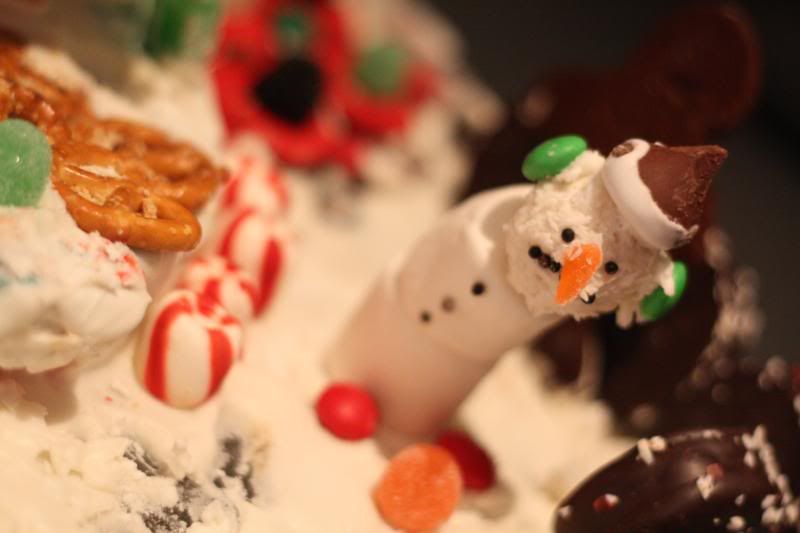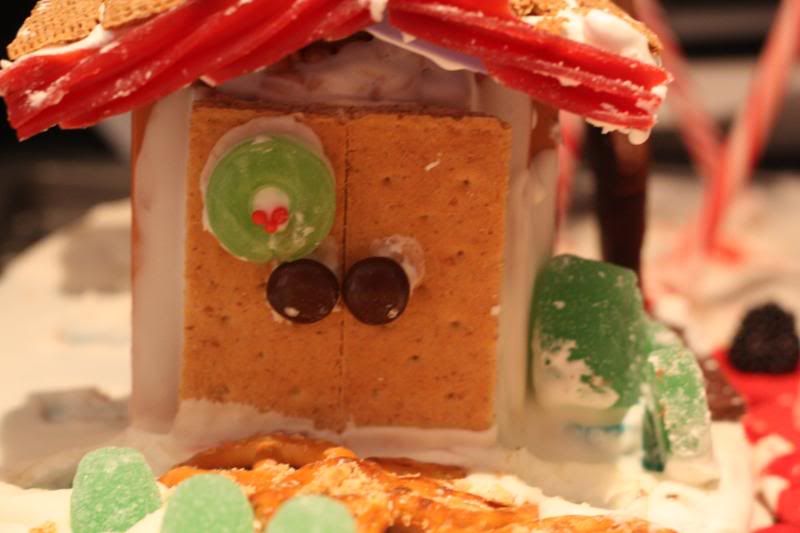 We went and saw our yearly tradition of The Nutcracker.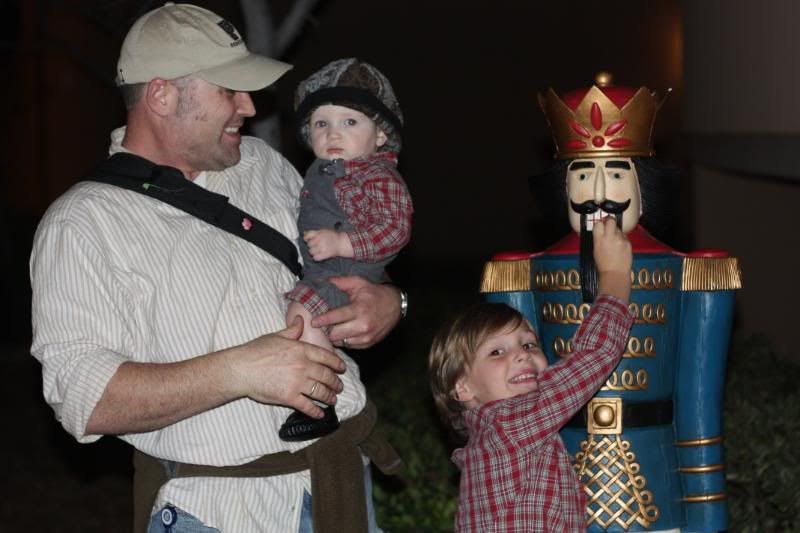 This year booger #2, sat through it almost the whole time without having to be bribed of treats. That was a good thing.
And booger #3, even though he was stuffed up and coughy, poor little guy, he enjoyed it and watched it almost the whole way through as well. Flapping his arms and moving his legs. all through the music and dancing.

We baked Gingerbread cookies, (of course the 6 year old booger, had to make dinosaurs instead)
and spritz Christmas cookies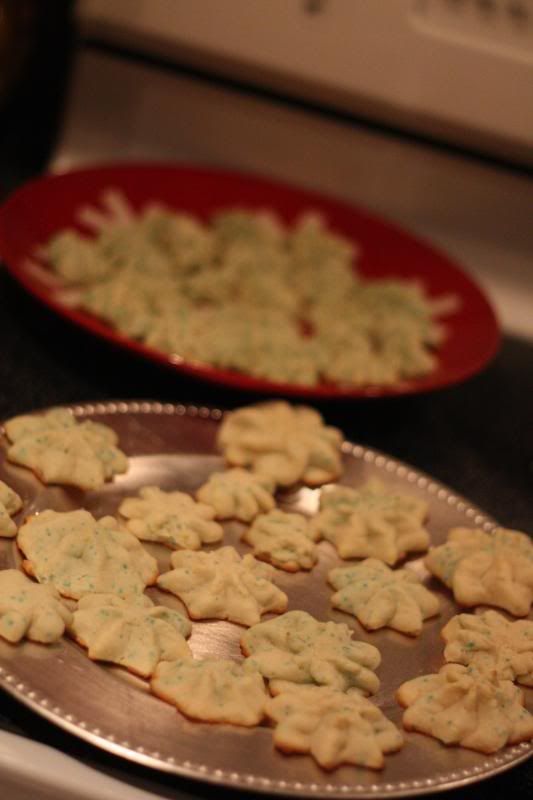 we played Santa Claus and delivered treats and gifts to cousins. These were my adorable helpers; Santa jr. & a reindeer, (I think they decided he was Donner)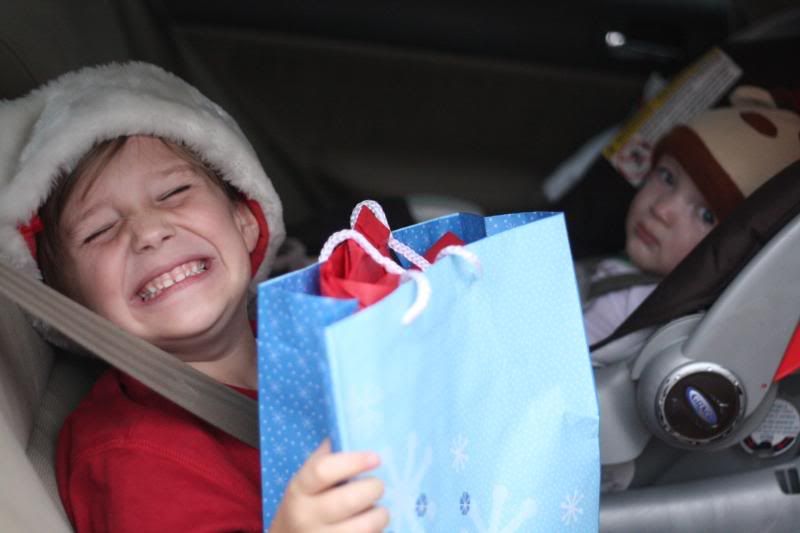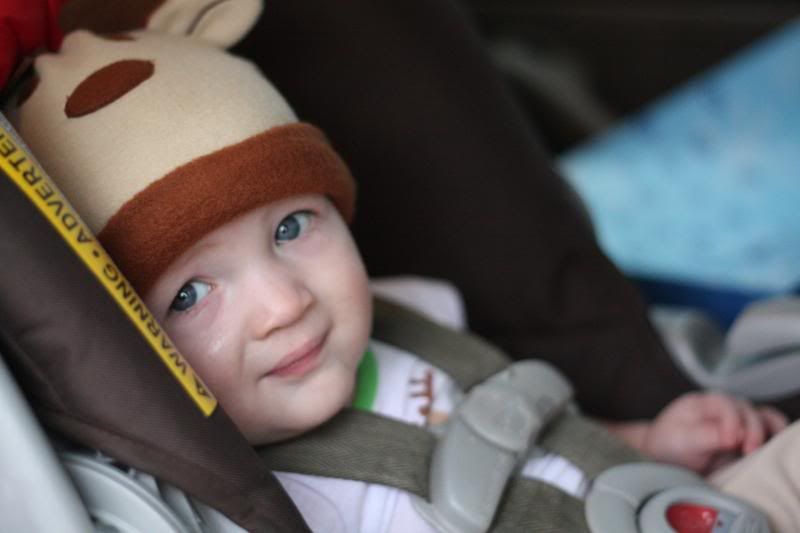 We got a date out together to see Avater IMAX in 3d (sorry no pictures of that, it was a surprise for me and camera was at home, shame on me!)
and then of course the hustle and bustle off Christmas Eve day and shopping and wrapping before the Big day. We went to bed completely exhausted and waited for the kids to wake up and see what old Saint Nicholas had brought to our house.