I spent most of my afternoon, making this cookie bouquet
and
these
Valentine petit fours.
I did mine a little different because I have no idea honestly what royal icing is and these are the candies and things I had on hand and so this is what I used. The roses were really fun to learn. I think I can get better next time since this was my first shot at them.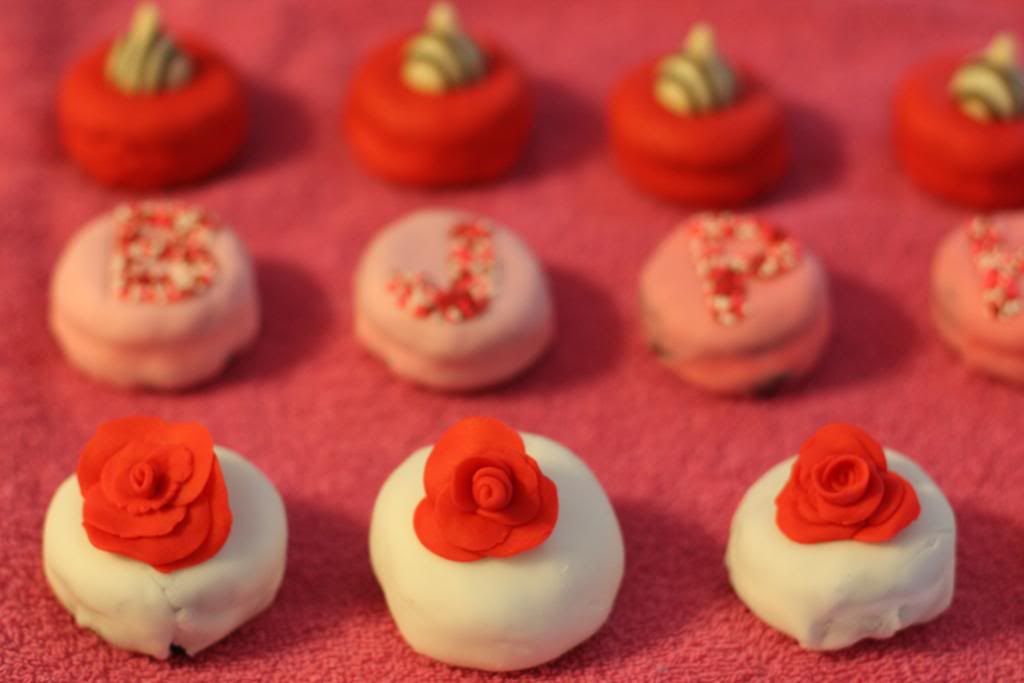 Initals and some Hugs to make it simple and easy. I was tired just after getting them all covered in the fondant! Phewwww!
They are definitely not perfect. First time with fondant as well, so I'll get better at it I hope and will cover them better. Baby steps remember, Baby steps.
For the initials, I painted on some corn syrup/water mixture and then used cookie cutters to give me the letter.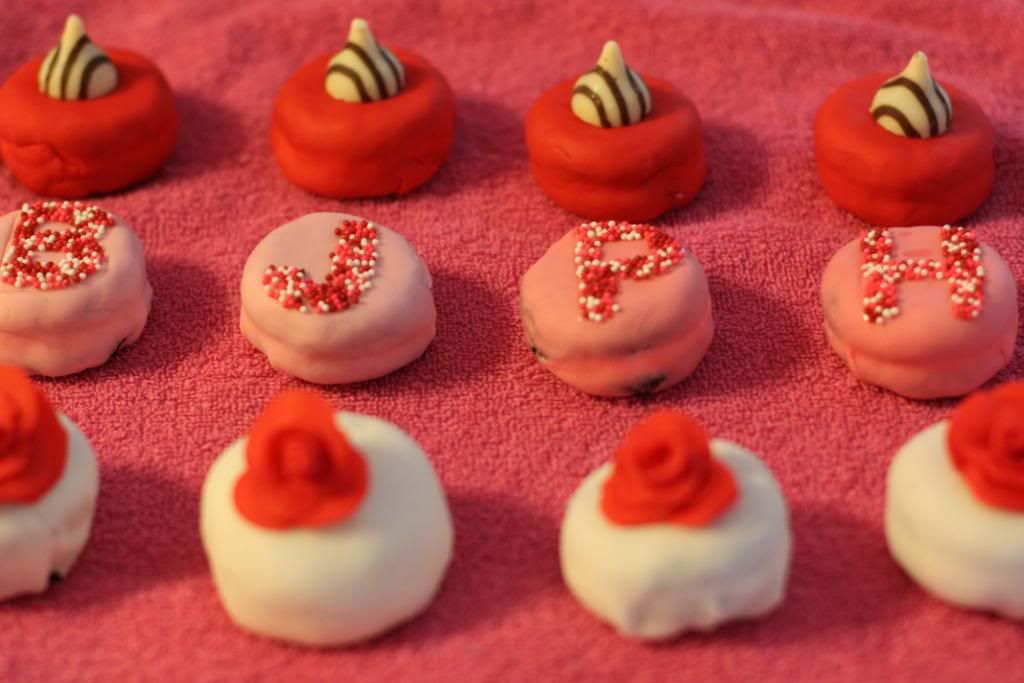 I was done with the treats and our evening had begun,dinner was eaten,then Bub-bas decided to jump on the couch and hit his head, right smack dab on a bowl. Why the bowl was there is a whole 'nother story, but it was and it hit him perfectly to spilt his head, right above his eye.
This was after the incident, trying to decide if it's worth a trip or not to Urgent Care.
(It doesn't look bad from this angle)
I decided to go, just because it looked kind of deep and didn't want to chance anything. My theory is always, better safe, than sorry.
After 3 urgent cares and no one being opened, or telling me I had to pay everything "up front" our first time with them, we headed back to the ER were I began when I asked the paramedics were an Urgent care was. I'm not sure, as the city we live in is smaller and you have to drive to a bigger city to get to the one that is "in our network."
He did not want me to take a picture. He was tired and worn out. He tried.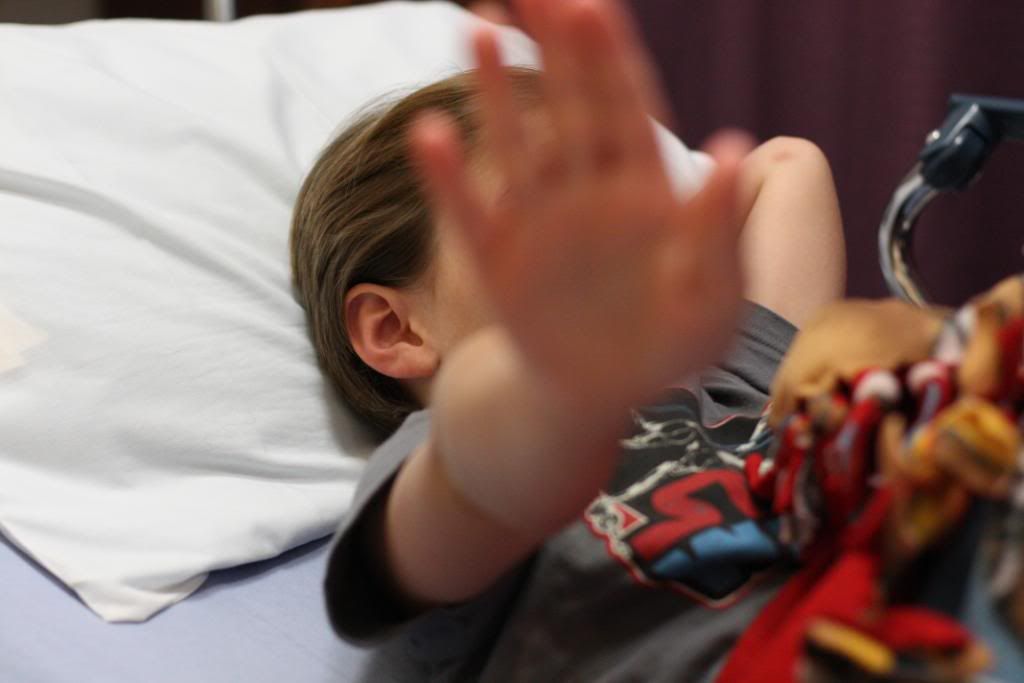 But I succeed, begging that I would give him ice cream or something. This was after they glued it together. Thankfully, it was a little too short and deep shy of needing stitches. THANK GOODNESS!! That would've been a whole 'nother mess. This kid is NOT good with hospitals, shots, etc.
He did really good and went to sleep on the way home. I'm sure very relieved that he didn't have to get stitches. I was glad too!
Here is how you do the cookie bouquet if you're interested.
Roll your cookie dough out and use your cookie cutters to cut out the shapes.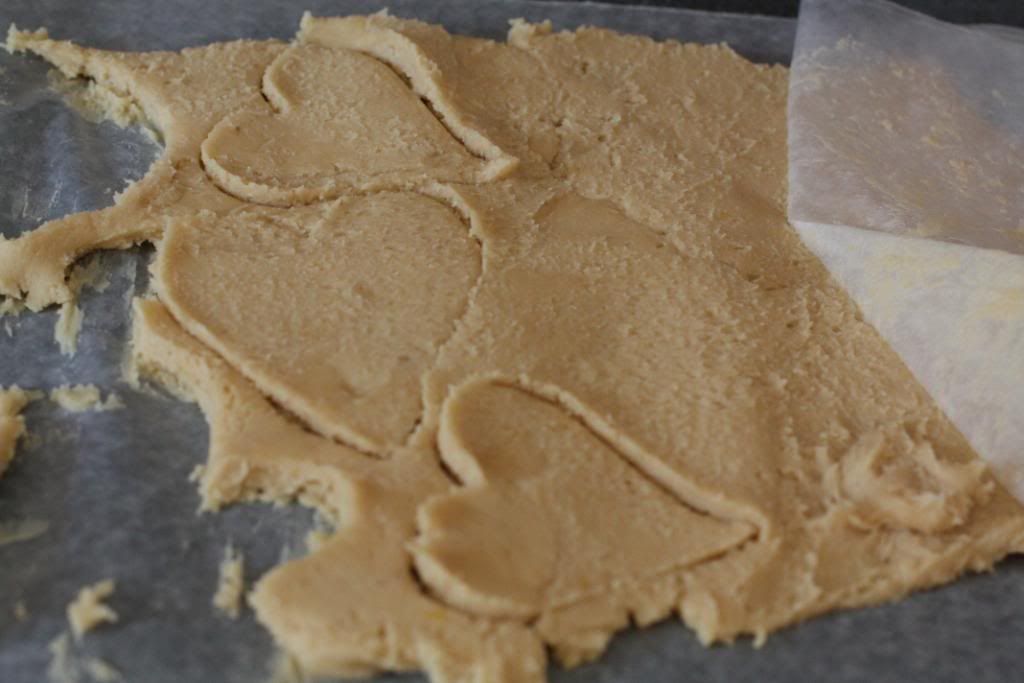 My dough was not being cooperative, I must have done something wrong, it was really sticky and so I didn't do too many of them on the stick because of that, but this is how you do it.
Put the dough on the cookie sheets. Then, insert the sticks into them
before
you cook them.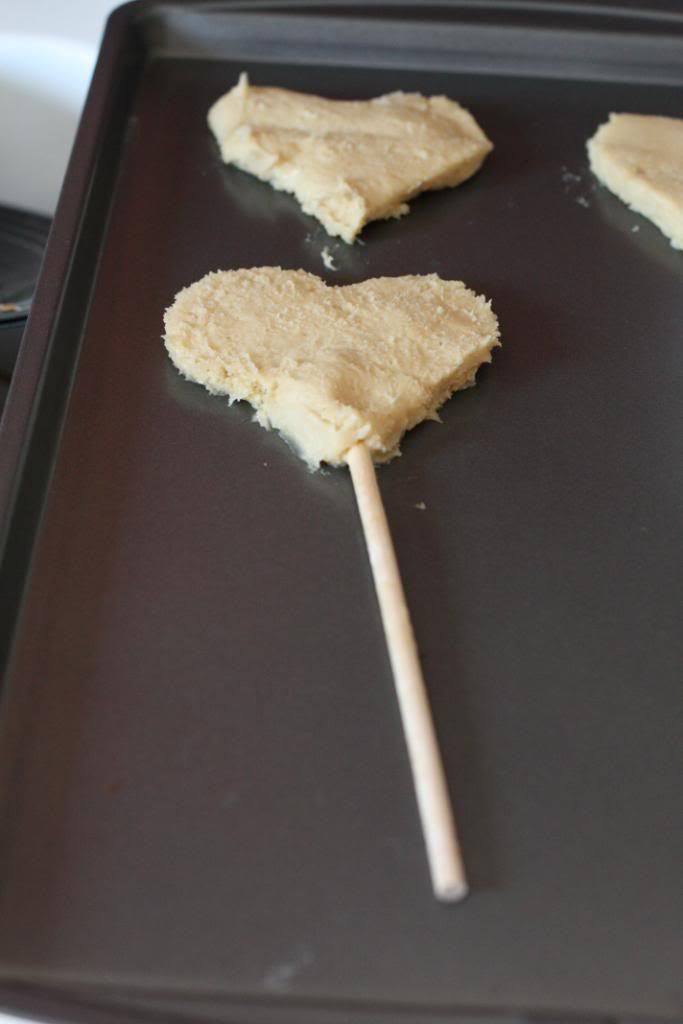 After they have cooked, pull them out of the oven and let them cool. Make your frosting while the cookies cool off.
This is the frosting recipe I used. Courtesy of
Ryan
, Thanks Ryan! It's Yummm. (I actually halfed this because I didn't have that many to frost.)
6 Tbsp. butter
4 1/2-4 3/4 cups powdered sugar
1/4 c. milk
1 1/2 tsp. vanilla

Frost your cookies and decorate them how you like. Hold the cookies on the sticks by the cookie, so they don't fall off the stick, or break.